Saad K'idilyé Culture Nights and Storytelling w/ Lorenzo Jim
January 5, 2022 @ 6:00 pm

-

February 16, 2022 @ 8:00 pm

Free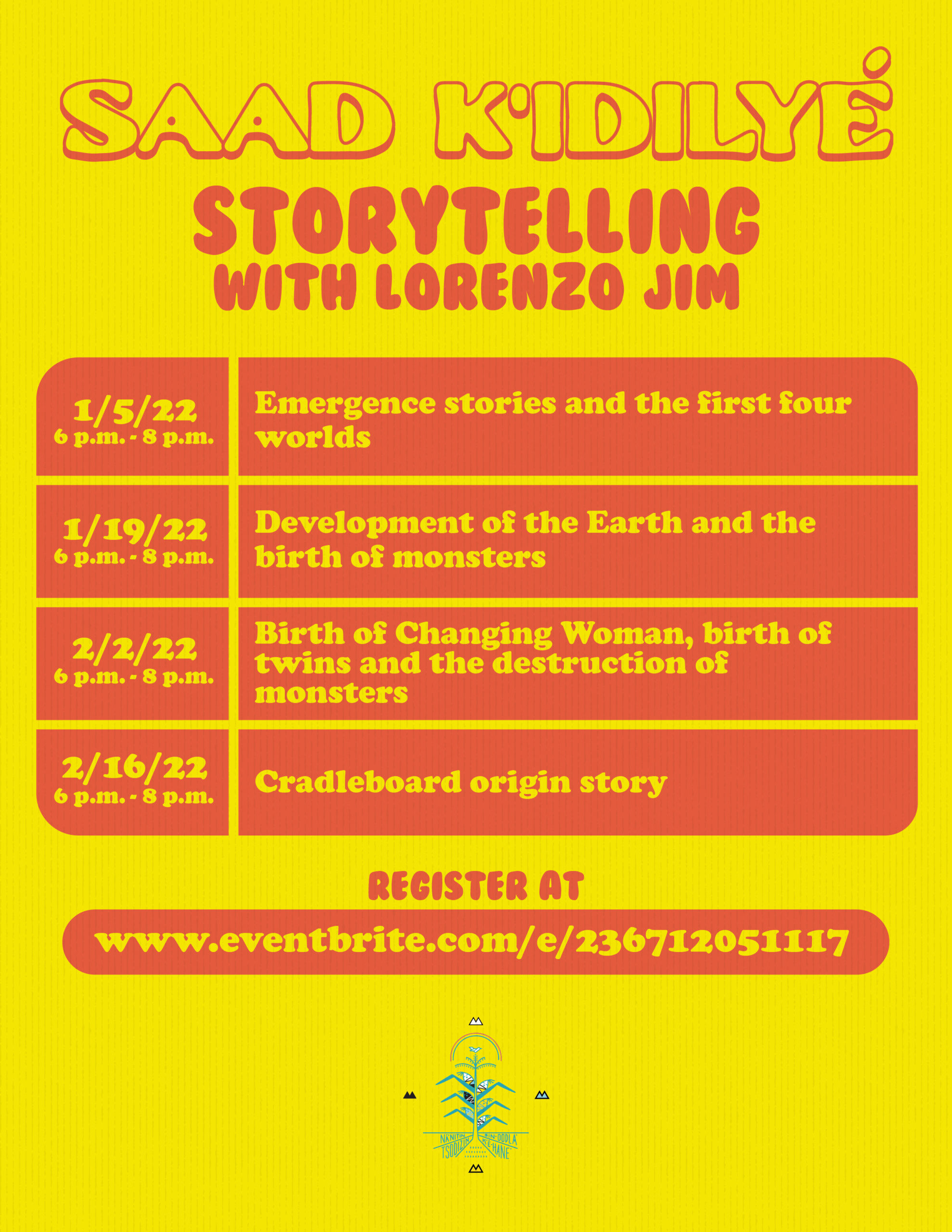 Engaging the Community
Ya'at'eeh. SKDLN will be hosting a series of Culture nights for our Diné families to learn about clans and identity, coyote stories, traditional oral history, traditional birthing, female/male puberty ceremonies, and food sovereignty. Due to COVID restrictions, we may be limited to virtual sessions, but we will keep our community updated on in-person events.
Join us for Saad K'idilyé Dine Language Nest (SKDLN) Culture Nights and storytelling with Lorenzo Jim. Mr. Jim will be talking about 1) emergence stories and the first 4 worlds, 2) development of the earth and monsters, 3) birth of Changing Woman and destruction of monsters & 4) cradleboard origin story.
1/5/22 – 6 to 8pm: Emergence stories and the first four worlds.
1/19/22 – 6 to 8pm: Development of the earth and the birth of monsters
2/2/22 – 6 to 8pm: Birth of Changing Woman, birth of twins and the destruction of monsters.
2/16/22 – 6 to 8pm: Cradleboard origin story