Here at the Saad K'idilyé Diné Language Nest we aim to provide traditional teachings & services to the urban Diné communities within and around the Albuquerque, New Mexico area. 
We have events, classes, projects, & other various programs coming up so be sure to follow us and keep up-to-date with our community engagements.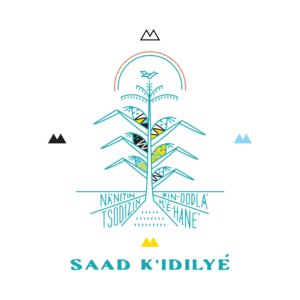 Keep up with the latest community new & events here
Colton Shone | KOBJuly 20, 2022 – 6:22 PM ALBUQUERQUE, N.M. – There's a new language revitalization effort happening in
Read More »
Serious inquiries only. Families must be in the Albuquerque area. Be a part of a great language revitalization initiative. For
Read More »
Join us every other Wednesday as Lyle Harvey enriches an online audience with Storytelling of Diné traditions and teachings.
Read More »
Saad K'idilyé Diné Language Nest is located at:
9315 Candelaria Rd. NE
Albuquerque, New Mexico 87113