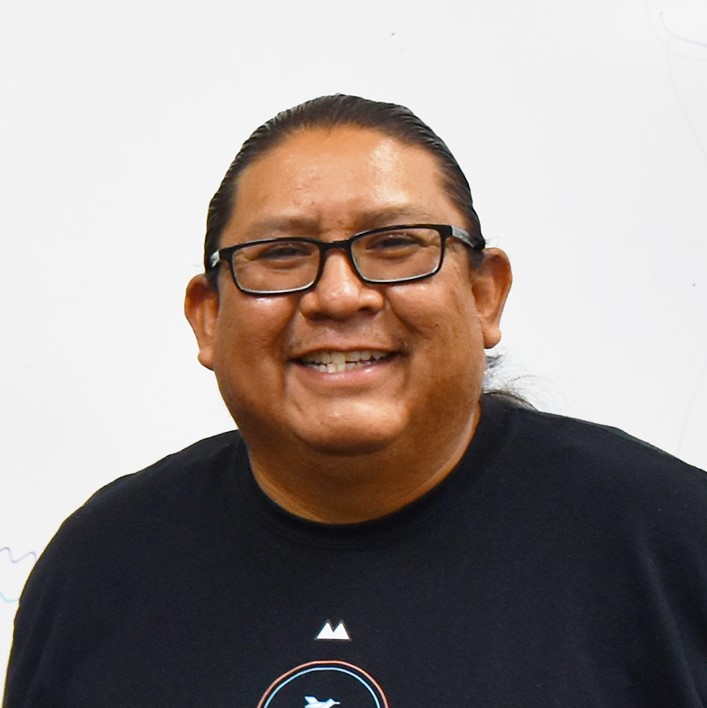 Warlance Chee
Warlance éí Tsénahabiłnii nilį́, Kinłichíi'nii yashchíín, Hooghanłání dabichei dóó Áshįįhnii dabinálí and is from Lake Valley, New Mexico. He graduated from Lake Valley Navajo School and then attended Navajo Preparatory School in Farmington, NM. After high school, Warlance attended the University of New Mexico and graduated with a BA degree in American Studies and a minor in Native American Studies. He also received his MA degree in Diné Culture, Language and Leadership from Navajo Technical University in Crownpoint, NM. Warlance has been a Diné language and culture teacher for the past 9 years and has taught at Cuba Independent Schools, Tóhajiilee' Community School and most recently at Native American Community Acaademy (NACA) in Albuquerque, NM. Currently, Warlance is doing a two year fellowship for NACA Inspired Schools Network (NISN) and is a project lead for Saad K'idlyé, which is a grassroots organization working to create and open a Diné language nest in Albuquerque, NM.
Cheryl Yazzie
Cheryl Yazzie is from the Salt Clan and born for the Bitter Water People. Her maternal grandparents are the Water Edge Clan, and her paternal grandparents are the Bear Clan. Cheryl resides in To'hajiilee, NM and has three amazing bear cubs. Cheryl graduated Summa cum laude with her BA in Native American Studies in 2019 and her MA in Native American Studies in 2021 from the University of New Mexico. Her focus is on language revitalization, retention, and to build first generation speakers. Cheryl is part of the Saad K'idilyé team that is planning on establishing the first urban Dine language nest in Albuquerque.  Cheryl also sits on the advisory board for the New Mexico Missing and Murdered Indigenous Women and Relatives Task Force that brings awareness of our missing Indigenous relatives.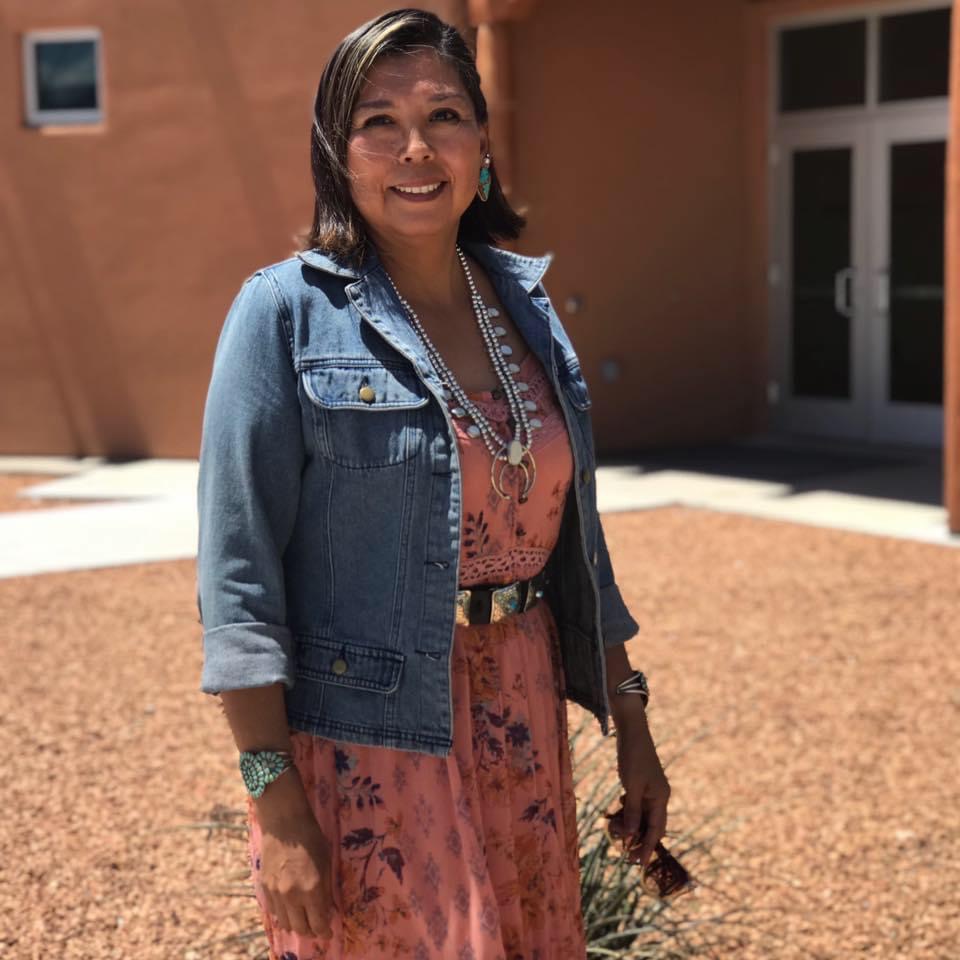 Miltina Chee 
Miltina is originally from Lake Valley, New Mexico and currently resides there.  Miltina has three children, therefore, being a mom is of most importance and her passion is working with babies, age 0-3, to grow healthy and age-appropriately.  She is a high school graduate of Navajo Preparatory School, Inc.  Miltina received her Bachelor Degree in Criminology with a minor in Social Welfare from the University of New Mexico and her Masters of Arts degree in Counseling from Webster University.  Miltina's work history includes being a Case Manager, working with at-risk youth for Youth Development, Inc.'s Urban Construction, GED, Workforce Development Programs, and Albuquerque Public Schools. In 2008, she was hired as a Service Coordinator/Developmental Specialist for RCI, Inc.'s Family Infant Toddler Early Intervention Program. Under RCI, working with infants and toddlers ages 0-3.  RCI later became LifeRoots, Inc. In January of 2013, she returned to Lake Valley, NM to work as a Developmental Specialist III for the Navajo Nation's Early Intervention Program, for seven years, then moved on to work as a Program Supervisor for the Navajo Nation Home Visitation Program, for a year.  Miltina is self-employed and a contractor with the Inspirations Early Intervention Program in Albuquerque, NM.  Miltina is a certified Infant Touch and Massage Instructor through the International Institute of Infant Massage in Albuquerque. She is also a Board Member for the Education for Parents of Indian Children with Special Needs (EPICS).  Her current work includes being a Caretaker for the Saad K'idilyé Diné Language Nest Daycare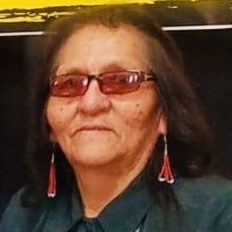 Karen Largie
Karen ei Ashiihi nili, Kinyaa'aanii yashchiin. Tsenahabilnii dabichei, Hashtlishnii dabinali. Originally from Naschitti New Mexico, presently resides in Albuquerque, New Mexico. Was married to the late Leo Largie, four children LeAnder, Valencia, LeAaron and KaraLynn. Four grandchildren Tineka, Tania and Zachary. They are my inspiration to live life to the fullest and focus on a circle of strength and love. Education: Karen earned two Associate of Arts degrees (Social Science and Liberal Arts) from Dine Community College. Graduated from University of Arizona with a Bachelor of Science in Education. Attended University of New Mexico-Gallup Branch, studied classes in the areas of Special Education and Early Childhood. Experiences: For 8 years worked with Tohatchi Special Education and training center. Worked with children/adults with special needs providing classroom instruction. Collaborated with a team of Parents, SPED teachers, Physical Therapist, Speech/Language Pathologist, Social Workers, Case Worker and Elementary schools teachers for Inclusion. 15 years with Ch'ooshgai Community School Family and Child Education program. Worked with parents with children birth to 5years old including prenatal. Conducted home visits instruction, administered assessment, screenings and made referrals as needed to local resources. 10 years with Navajo Head Start as a Parent Educator and a Classroom teacher. Provided daily classroom instructions using the Creative Curriculum and the Dine Curriculum with children 3 to 5 years old and home visits instruction with parents. Developed lesson plans, implemented IEPs, submitted referrals as needed, scheduled monthly parent meetings & teacher/parent conferences, submitted monthly reports, timesheets, attended mandated training and supervised a team of staff, volunteers and worked with parents, specialists and the community. As a caretaker, focus is to promote the teaching and transmit the Dine language to our parents and children. Education is an important part in keeping the language alive.